Queer Artist Dinner (QAD) was created in 2017 to bring together Los Angeles-based LGBTQ artists for a meal and conversation. The evening's objective was simple, to create an open space for queer artists to meet as peers without the presence of curators, gallerists, and collectors. Situated within an intergenerational and diverse room of over 100 artists, the dinner served as an informal context for individuals to meet new friends, foster meaningful connections, and make plans for the future.
After two successful events, the third dinner will occur in February 2020 at the Museum of Contemporary Art, Los Angeles (MOCA). The host committee for this dinner includes: Amy Adler, Lecia Dole-Recio, Nikita Gale, Anya Gallaccio, Monica Majoli, Christopher Mangum-James, Amir Nikravan, Paul Pescador, and Paul Mpagi Sepuya. The dinner will include a pair of honorees who will be nominated by their peers. Previous honorees include: Ron Athey, Cassils, Gelare Khoshgozaran and Bruce Yonemoto.
To cover a small portion of the total event costs, the dinner will be ticketed under $35. To make the gathering inclusive and accessible, a number of complimentary tickets will be set aside and available on a first-come, first-served basis. Ultimately, no one will be turned away for lack of funds. In order to provide low cost tickets for this event as well as cover the expenses of rentals and catering, QAD has set a fundraising goal of $10,000.
This dinner would not be possible without the generosity individuals like you. Folcrum Arts has joined on as a fiscal sponsor for the event. As a result, all donations are fully tax-deductible. With your support we can continue to foster space for queer artists to come together, build networks, and grow our community.

Donations of all sizes are welcome!

If we can provide any further information, please do not hesitate to reach out at queerartistdinner@gmail.com. Your generous support will help us tremendously in making this dinner a reality. Thank you for your consideration.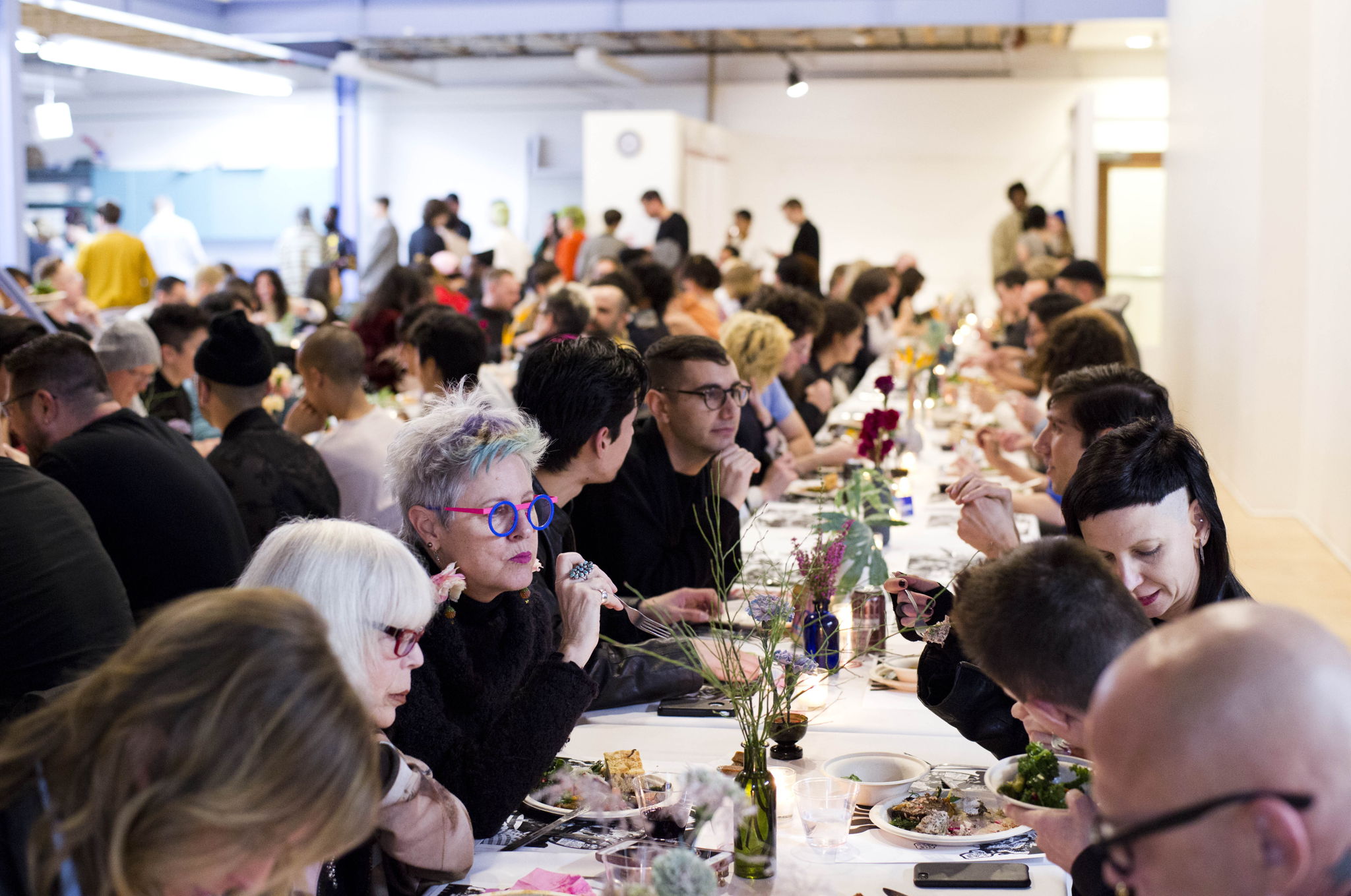 Donate via Credit Card or eCheck
Queer Artist Dinner FAQ
Is my donation tax deductible?
Yes, we are a fiscally sponsored project of Fulcrum Arts Emerge Program, which is a public 501c3 organization recognized by the IRS. Your donation is tax-deductible to the fullest extent permissible by law.
WeDidIt FAQ
Is my donation and credit card info secure?
Yes, the security and confidentiality of your information is our highest priority. We will not sell, trade or share your personal information with anyone else, nor send donor mailings on behalf of other organizations, and we will only share personal information if you have given us specific permission to do so.
How do I know that my donation was made successfully?
You will receive an emailed receipt immediately after your donation is submitted and your credit card is processed. Your donation will also show up on your bank or card statement within 1-3 business days.
Do I get a receipt?
Yes, a receipt is sent to your email inbox once your donation is processed. Please be sure to keep a copy of your receipt for tax purposes. If you select a recurring donation, you will be sent an individual receipt each period when your donation is processed.
Is my donation private?
We will not share or sell a donor's personal information with anyone else, nor send donor mailings on behalf of other organizations.